Create once.
Publish dozens.
We convert each of your audio/video long-form content, into dozens of micro content.
Create once a week. Publish every single day!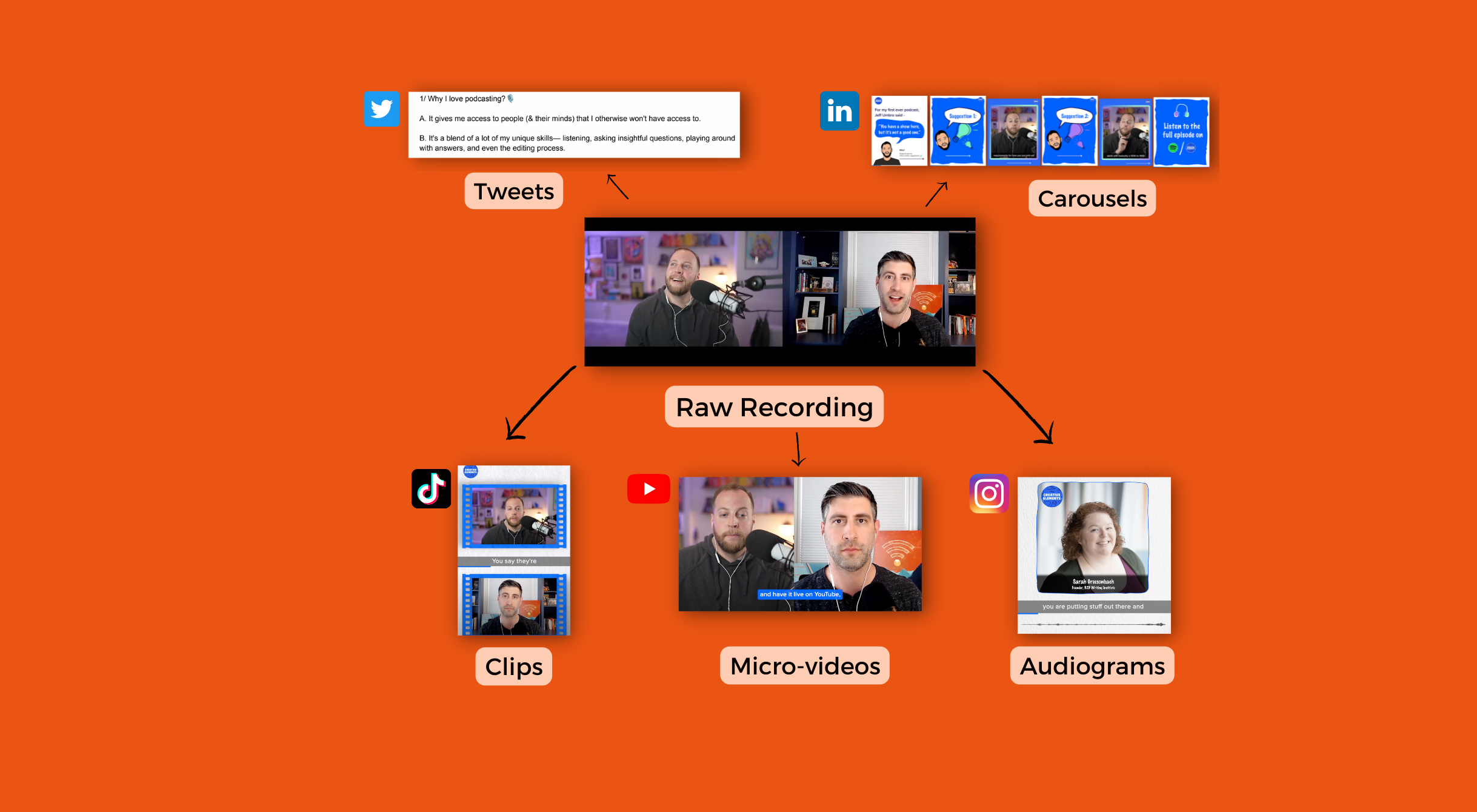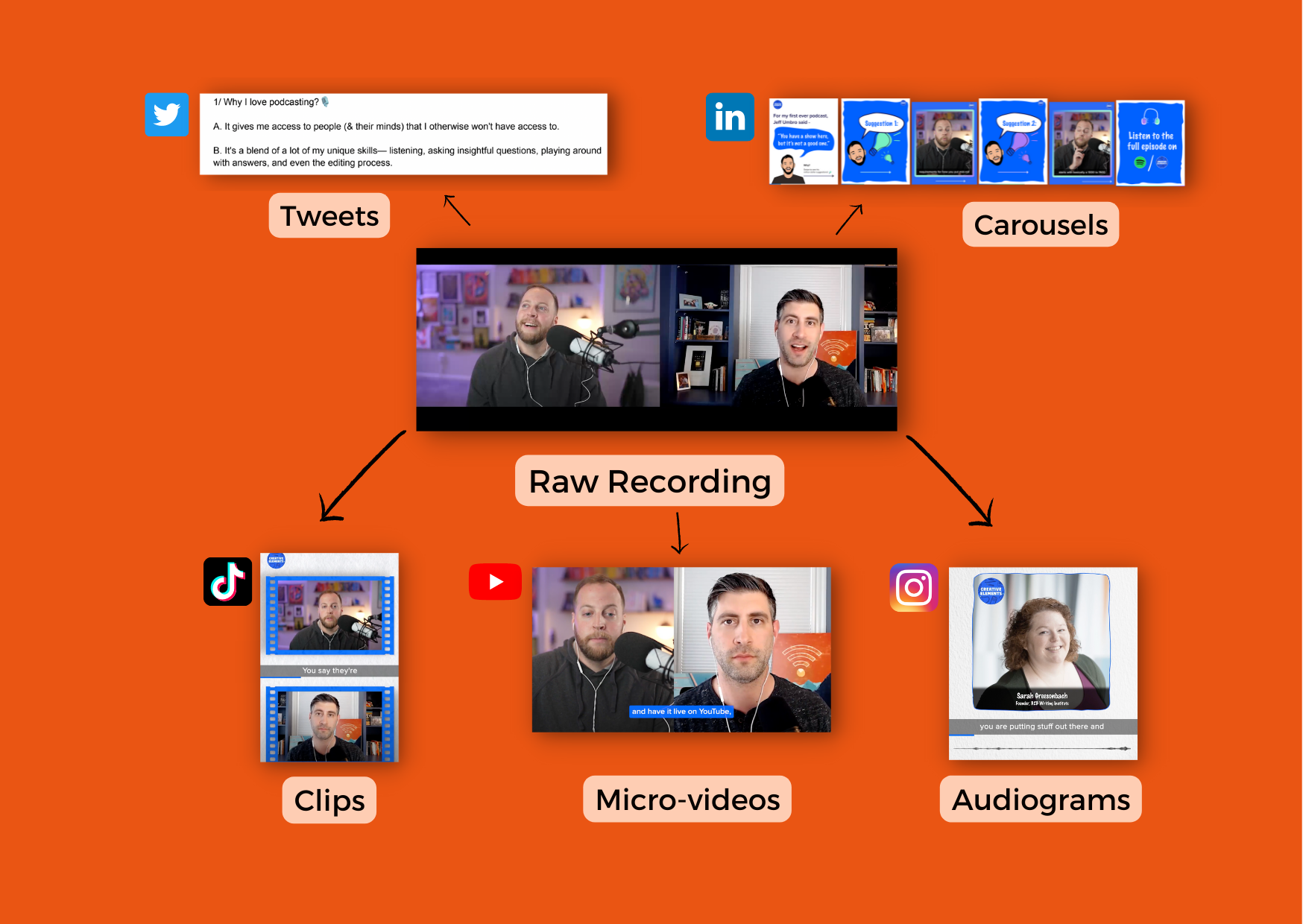 You spend hours into creating a remarkable piece of content.
Give the spotlight your content deserves.
Become memorable
Reach your audience multiple times, and earn a space in their minds
Reach new audience
Bring in new audience, and that too organically
Expand the territory
Plant the seeds of your brand on new platforms, without any extra effort
Great ideas die, just because they are not spread far enough.
With us, spread your ideas far and quickly like a wildfire madfire.
Testimonials
Here's what our customers have to say about us

=
Getting started
Doesn't take much to get started with us
Don't believe us? Take a look.
Give us your long-form content

You just point us in the direction of your published long-form audio/video content. It could be your YouTube channel, or your podcast, or even your Zoom call raw recordings.

We get to the work

We go through each of the long-form content and identify stories in it. Based on those stories, we create dozens of micro content pieces.

Take back dozens of micro content

We arrange all newly created micro content into neat folders and send it back to you.

Repeat

While, your team publishes the delivered micro content, we move onto the next long-form content.
More customer love
We've got happy clients! 🥰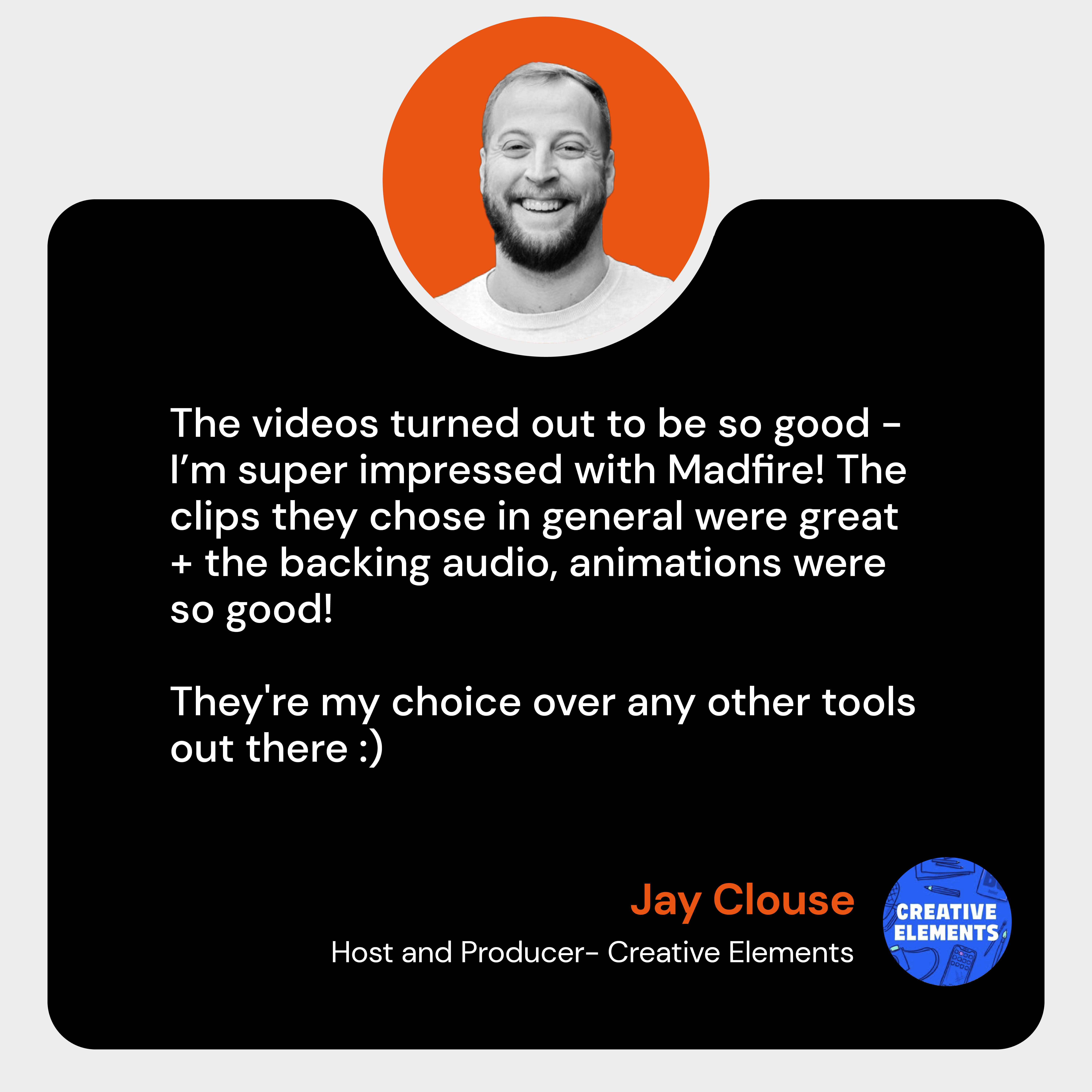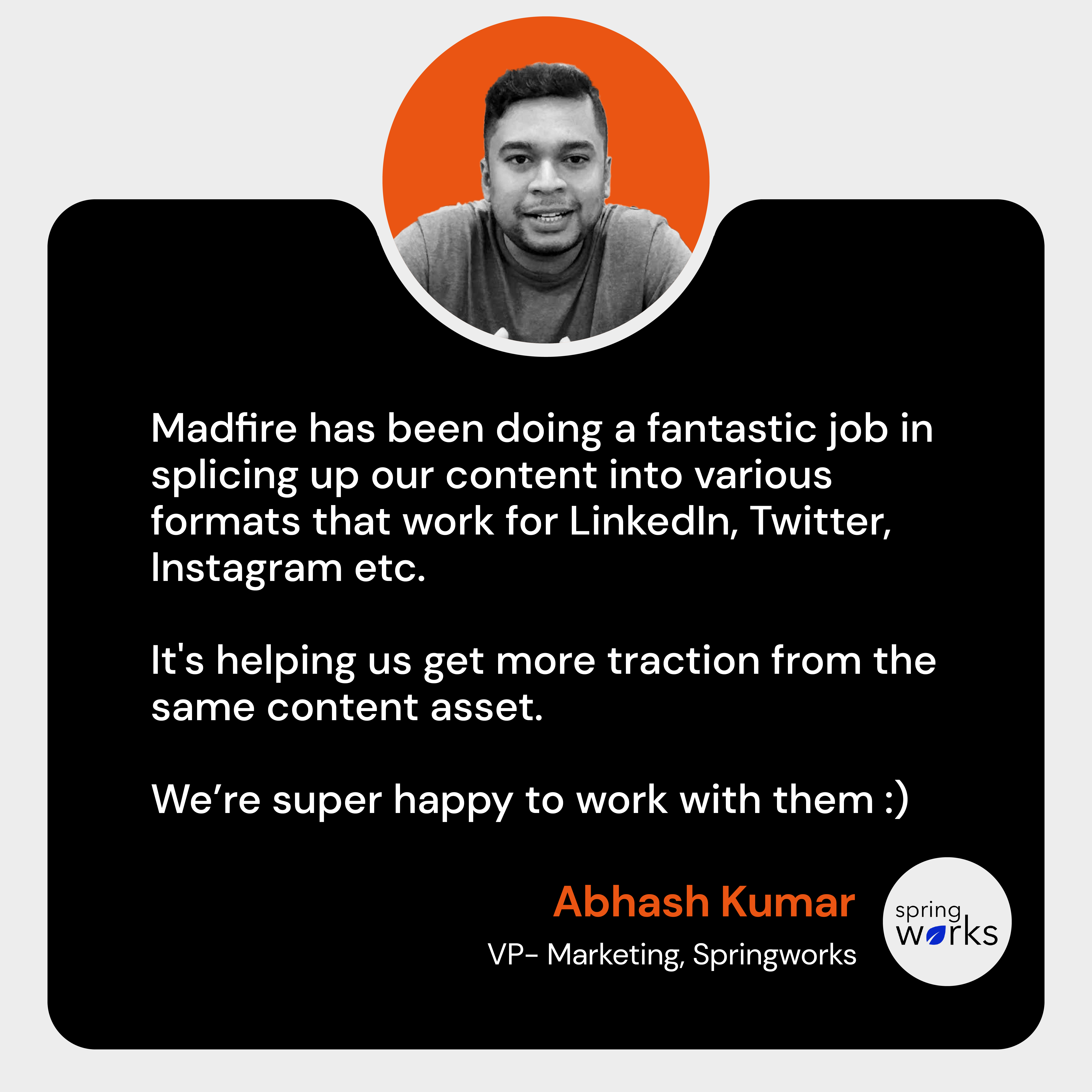 Frequently asked questions
How many micro content pieces are made from a single long-form content?

We produce 12-15 micro pieces of content per long-form audio/video content. It's a mix of video, graphics, and written content.

We have a lot of long-form content in our archives. How many pieces can you repurpose per month?

Our team and processes are agile and scalable. After the first month of working together, we can scale repurposing upto thirty (30) long-form content pieces per month for your brand.

Do you repurpose audio-only podcasts as well?

Yes! We make text and audio-only videos, motion & static creatives, and written content for audio-only podcasts.

Do you repurpose written long-form content as well?

Yes we do! We make static creatives and written content from blog posts.
Blog
We share all our learnings here – for free!
Get Started
All you have to do is fill out the form below, and we'll get back to you within 24 hours.
Or simply, email us at support@madfirehq.com